Follow and watch our good friend Rittz a.k.a. White Jesus on his tour with the first edition of his Vlog; Rittz: Life and Times Tour Vlog 1. Thank you for always holding us down.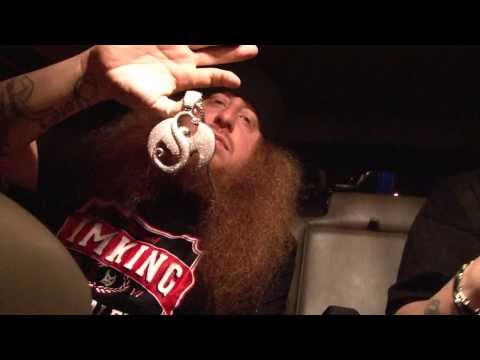 We have brought back our secret weapon, Brian "Tampon" Tampol. His return brings back a lot of great memories, and it also brings out our best work to date. He's been back with us for a minute now, and we've been re-working this Holiday collection quite a few times to get it right. Brian is here to paint the portrait and deliver his genius work of art. His asthetic and vision is incredible. He sees things that I would never think of and I am honored to have him back. His refreshed mind brings back our hard hitting creativity  with a refined touch. Going forward into 2014, you will see growth in IMKING. The needed change is what we've been working all year for, and Brian ain't playing around. We've got unfinished business to settle.
@TrianBampol
Follow Brian on Instagram : @trianbampol
I don't get paid to speak at these panels and lectures. I don't have to go out of my way to teach people what I've been through. These are things that I WANT to do. It's wanting to help change lives. To give hope to the next generation that they too, can change the world. Even if it's one person at a time, a domino affect can continue to inspire others. You've got to get them to listen and let it sink it.
I was asked by the ETC club at Cal State Fullerton to speak on a Fashion panel. I was up on stage alongside my buddy Nicholas You from The Attic, and Bana, the young and talented from BeInhabited. We got to share our opportunities and challenges in our industry. Seeing these students take their own personal time to hear us speak is an honor. Thank you for having me speak on behalf of IMKING at your event. It was a tremendous success.