I don't get paid to speak at these panels and lectures. I don't have to go out of my way to teach people what I've been through. These are things that I WANT to do. It's wanting to help change lives. To give hope to the next generation that they too, can change the world. Even if it's one person at a time, a domino affect can continue to inspire others. You've got to get them to listen and let it sink it.
I was asked by the ETC club at Cal State Fullerton to speak on a Fashion panel. I was up on stage alongside my buddy Nicholas You from The Attic, and Bana, the young and talented from BeInhabited. We got to share our opportunities and challenges in our industry. Seeing these students take their own personal time to hear us speak is an honor. Thank you for having me speak on behalf of IMKING at your event. It was a tremendous success.
Check our long time Mac Miller in this throwback of a thursday worthy clip he did for YRB. Thanks for always holding us down since day 1.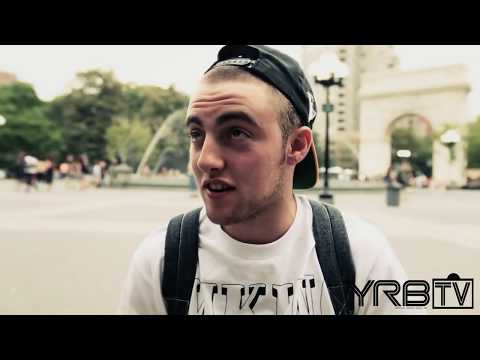 Meet the publisher of Publish, Michael Huynh. He's been one of my closest friends for over 10 years now. Michael and I met through mutual friends during our raging days. He was that little guy with a big personality. Mike was the person who actually got me started in the apparel industry. It's something I've always dreamed of doing, but with Michael it gave me a clearer vision of where I wanted to take my career.
I got my start in the fashion world by doing a photo shoot for Michael, with one of his  early projects. I used that as a platform to learn more about the industry. Spending endless ours with Michael gave me insight on how to be progressive. With his current project "Publish Brand", Michael has went progressive on his style. Changing up the way we think about pieces. The detail to his designs are what sets him apart from the rest. Redefining the way clothing is worn and put together. Publish has put the fun in designing garmets.
Michael is an extraordinary talent. Over the years, his vision and style has progressed greatly. He has taught me how to be progressive and inspiring at the same time. I'm not sure if IMKING would even be here today, if I didn't do the photo shoot with him. Today his passion is "Publish Brand." I am a huge fan of how he's come into his own. Created his own look and lane, in such a short period of time. To me, Michael isn't here to create just another clothing line, he's here to shed creativity to the world. Michael is one of the most talented people you will ever meet, and I'm glad to have learned from his crazy mind.
Shout out to my friends over at Publish: Richard, Hieu, Ron, Chan, Ben and Huy!
"Here's to the crazy ones. The rebels. The troublemakers. The ones who see things differently. While some may see them as the crazy ones, we see genius. Because the people who are crazy enough to think they can change the world, are the ones who do."