Join our good friends Martin and Son as they journey on their path to Eat St. tonight on the Food Network!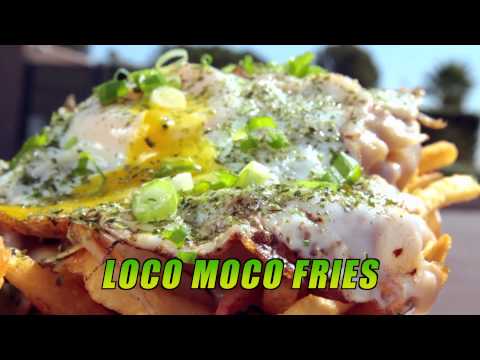 The 626 Night Market in Santa Anita is the largest Asian night market in the US. They have tons of vendors that sell food, junk, and performances all over the park. I came here on a mission to eat. It was overly packed with people waiting in lines to try everything. Just beware of the stinky tofu smell. It's something that smells worse than rotten trash. It's a fun environment to be in and I'm ready to destroy some toilet seats following my foodie quest.
I attended the I Heart Poke event in Huntington Beach, CA. It was an event that showcased Hawaiian foods. The items ranged from poke to shaved ice. Our good friends from Dogzilla were also handing out Dogzilla dogs. I tried some amazing food, heard from great singing, and wished I was in Hawaii again.
Who's coming with me?
L & L pork sliders.
Dogs like sushi too.
Poke chips w/ black truffles.
Shaved ice. Rainbow!
Malasadas.