With the first round of the NBA playoffs in full swing we decided to release the "Lights Out Tee" commemorating the black mambas run for his 6th championship. Oscar is decked out in a black gel snakeskin print with a purple and gold border. This is a limited tee and will only be available on the IMKING online store at 12pm PST on Friday the 29th.
- Alex
I've never had Filipino food until this post. My buddy Jason came into the office and my laptop just crashed that afternoon. We decided to take a drive to the Cerritos area and try out Magic Wok. I really had no idea what kinds of food I'd be eating but Jason told us to just trust him. We had a huge lunch and some really delicious items. My stomach feels full just thinking about it.
The Magic Wok
11869 Artesia Blvd
Artesia, CA 90701
Some good noodles that are similiar to Pad Thai.
The greatest item of the day. The Crispy Pata is a deep fried pork. So good and it'll make you feel like crap afterwards.
The egg rolls were really crispy and went perfect with the sweet n sour sauce.
The fried rice was okay.
Lee, Jason, and Chris.
I wouldn't leave until I got to try the Halo Halo aka mix mix.
I remember Polo showing me the And 1. mixtape vol. 2 back in high school. You didn't see that kind of basketball where we were at the time. These were the stories you hear about Rucker Park in N.Y. The insane dunks to the way people were getting shook on the court. Streetball during that time was what it was all about. That was about the same time Allen Iverson first came into the league and started breaking ankles. Some of those former And1 stars have now moved onto Ball Up. It's a new streetball show on Fox Sports and these guys can fly. They make Blake Griffin dunks look easy.
Shout out to the homie The Professor.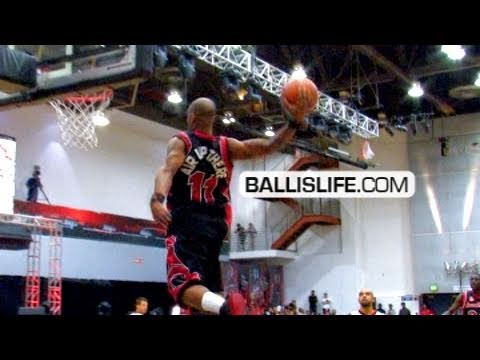 Streetball lives!