The homie Machine Gun Kelly has been making moves. Check his interview out with Thisis50.com. He is also wearing the IMKING button up in here. Diddy said MGK is a star! And we know Diddy doesn't play around.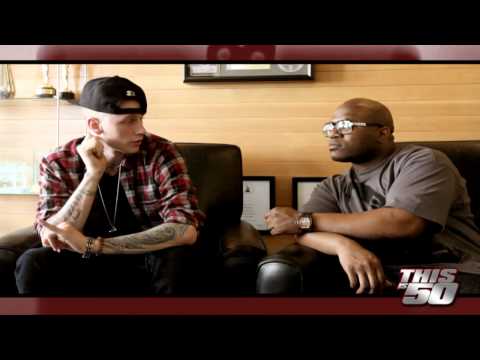 Here's a art show to check out next week. It's featuring IMKING's very own Kimo and Bloodbath's Rome One.  Come out and check out some of their amazing work. May 6th. I'll see you there!
Posted by Andy Cool in im king | 1 Comment
29
Apr
2011
Our design contest winner Jay Taj came into our offices to work on his t-shirt design. Brian, Marilyn, and Kimo discussed with Jay on how the design process worked. Brainstorming and sketching out ideas on a design that will blow your minds. Jay came in with a really great attitude and I'm sure he'll take his talents far.
I spy a preview.
Uplifting ideas that got the guys pumped.
Who wants to see more of Marilyn on the site?
Congrats again to Jay.