Dj Infamous interviewing The Dream. I think the thing that stood out the most was when The Dream said that he is the hottest free agent in the music industry right now. Are you sure about that man? I think a few of us would like to argue that. Bold statement my friend.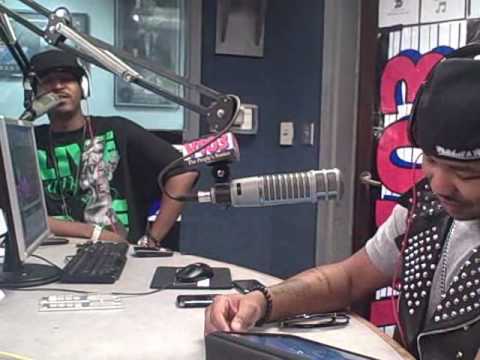 SALE BEGINS NOW! CLICK HERE TO SHOP AWAY!!!
Most of the group came out to eat at the BEST Korean B.B.Q. all you can eat spot in O.C. Tui will probably tell you differently but the rest of us would agree. Cham Sut Gol in Garden Grove is a place that's always crowded and comes with great service. The food is delicious and you get to scoop your own ice cream after your meal. It's all good here!
Cham Sut Gol
9252 Garden Grove Boulevard
Ste 10
Garden Grove, CA 92842
(714) 590-9292
I love Korean B.B.Q. The choices of meat gets me drooling.
Make sure you call in for a reservation or wait like us.
Tui prefer's the Korean B.B.Q. spot down the street.
Freddy has been hyped up for this. They don't got this in Germany.
Matagi is goin' for seven plates of meat tonight. He said he'll out eat any of us. Matagi wasn't lying.
No one wanted to eat with Streetwear Bear.
The veggies and sauces that come with your meal. I didn't get pictures of the tofu soup and fluffy egg.
Sake!
The brisket is my favorite meat here.
Lee enjoying the all you can eat Ice Cream.
Surprised that we weren't kicked out for being loud, rude, annoying. Great dinner guys.