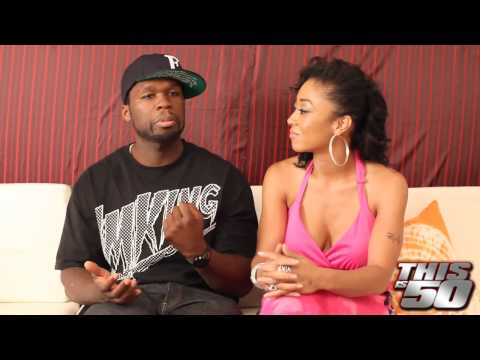 Aplus Filmz are taking over the music video production world. These guys have been making tons of moves. We caught up with these guys to find out what they do and what there working on.
Beef Stew:When did you guys get your start and tell us a little bit about the company?
FREDO: Aplus Filmz is a video production company. We are the two main directors, and have been working hard over the past couple years creating content and getting the word out. I had been using the name Aplus since making basketball dvds during high school, then after graduating from Emerson College, I moved home and started shooting music videos.
SCOTT: I grew up in Massachusetts and met Fredo studying film at Emerson. I moved out to LA last year, and since then we've been working together.
Beef Stew: What type of film work does Aplus consist of?
F: We shoot all types of music videos, films and on-line viral content. So far we've been working mostly within the LA
Beef Stew: Do you remember the first thing you ever recorded?
S: The first movies I ever made were probably with my cousins when I was in fifth or sixth grade.
F: My start was senior year of high school, editing my own basketball highlights to get into school.
Beef Stew: What's the choice camera to get the job done?
S: I guess the RED is the go-to camera these days, but we rock our HVX most of the time, and it definitely gets the job done.
Beef Stew: What's Aplus' dream project, what's the ultimate film for Aplus?
F: I don't know, Titanic 2? Haha, just kidding. I think everything I work on should be a dream project.
S: I always wanted to make a sequel to Half Baked, and call it Baked. Someone find Dave Chappelle and tell him we're working on the script. It'll be dope.
Beef Stew: What's the biggest project Aplus has done so far?
S: Last month we shot seven music videos in seven days.
Beef Stew:How does the fashion industry tie in with Aplus?
F: Fashion has played a big part in the music videos Aplus has done. We've been in contact with companies looking to promote their clothes in our videos, and those companies have also gotten us in contact with artists looking for content, so the two go hand in hand.
Beef Stew:How did you guys hear about IMKING and what's your connections with the brand?
F: Through the network of people we work with, the shirts started popping up on our sets, it was only a matter of time before we met up. The photographer on our crew, Ace of LA, made the initial contact. Since then we've been collaborating on projects.
Beef Stew: What's Aplus' favorite piece from the IMKING collection?
S: The gun coming out of the hand. Bad ass.
F: I like the Revolver T-shirt, which I personally have yet to receive. A large would be nice, lol.
Beef Stew:Who has been one of your favorite artist to work with?
F: UNI and Bishop Lamont.
Beef Stew:What can we expect from Aplus in the near future(future projects)?
S: A bunch of music videos. Also we're working on a feature length documentary about 1500 or Nothin', the best music producers in the world.
F: Yeah, and hopefully we can manage to squeeze in a few hours of sleep here and there.
Here's some footage of the things they've done.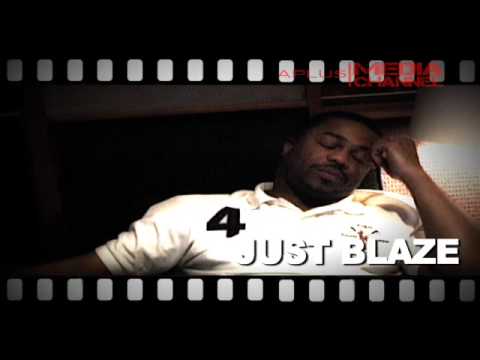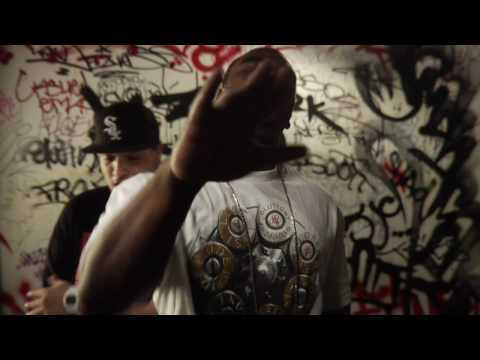 This is it for the SLATE/MAGIC footage! Enjoy!