It's that time of year where we get to dress out of our comfort zone and be whoever we want to be for one night. When you get to go out with your friends and map out your route to hit up the places who give out the best candy. The evening where girls wear practically nothing and get praised instead of being called a slut. Even the disgruntled teenager looking to cause chaos throwing eggs at cars/houses/people and kicking over mailboxes. Halloween is that time of year to go out and celebrate a night of darkness. Enjoy and be safe! Happy Halloween from IM KING.
Joell Ortiz is one of the four members of supergroup "Slaughterhouse". The album they released is a lyrical massacre. These guys have been in the game for awhile and are getting the shine they deserve. Joell is down with the IM KING movement rocking that "X" t-shirt.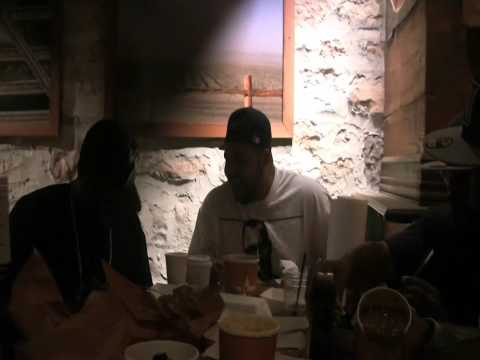 What is a fuji burger? I guess you could say it includes teriyaki , avocado , and sometimes pineapples in it. This place is a hidden gem and has been there for over 20 years. I've been told by my friends to come here for years. I finally got a chance to go there with some of the guys in the office. We enjoy trying and tasting foods that people recommend to us. If you are a fan of teriyaki and avocado then this is the place for you.
Fuji Famous Burger
15885 Gothard St
Huntington Beach
,
CA
92647
(714) 891-6066