Spot the Shoot Em' Up t-shirt in the video.A Rick Ross diss song?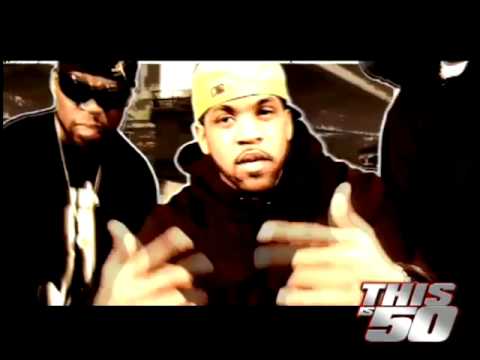 Posted by Andy IMKING in im king | 2 Comments
27
Feb
2009
The days of the Hype Williams ridiculous music video prices are over. These days the go to guy for videos is Rik Cordero. His prices to film a video are extremely low, but the quality of his work is just as good, or even better than others. We chose to interview Rik because IM KING felt that he is doing this for the love of it and not just that money. His passion for producing is the way we feel about IM KING. Take some time out and get a better insight on this genius.
Beef Stew :How did you get your start, what was your first big break?
Rik: I started shooting a lot of indie videos and shoots for local artist
like Joel Ortiz. I would say I got my first big break when I shot the
Jay-Z Blue Magaic video
trailer(http://www.youtube.com/watch?v=JODhpmXZpxc) that was real fresh.
Beef Stew :Who is your favorite artist to work with and who would you like
to work with that you haven't already?
Rik :My favorite artist to work with has to be Consequence he is a guy who
gave me on of my first looks. Consequence is a very creative person he
trust me and I trust him we have really good chemistry.
Beef Stew: What CD(s) are in your car right now?
Rik: I've got The Killer, 808′s and Heartbreaks, Nas-Untitled, Stick to the
Script, and the Babel Soundtrack. I know its a weird mix but it works for
me!
Beef Stew: Who is one of your all time ideals?
Rik :Robert Rodriguez, because he started from the bottom like me and made
his way to the top which is really important to me. He got his start from
directing a $7,000 movie called El Mariachi, and every since then he's
been on the up and up.
Beef Stew: What is your favorite piece from IM-KING and why?
Rik :The Strapped Jacket is really dope, I watched the video and was very
impressed. It has a nice clean design almost a blazer like feel to me.
Beef Stew :What is a day with Rik Cordero like?
Rik
retty boring actually I write and submit treatments to my company
everyday, pretty boring haha.
Beef Stew: What's your favorite destination or you favorite spot to direct?
Rik :As a New York native I have to say NY even though I don't live there
anymore I could show you 10 different spots that don't even look like NY.
Beef Stew: In what way does IM-KING represent you art form?
Rik: I relate to you guys' individuality and the originality, being
yourself is what success comes down to and you guys capture that.
Beef Stew :What video is most personal to you and why?
Rik: I'd have to say Nas Be a N****r Too video, it was real controversial.
I was trying to impress Nas, and I did he was blown away. Def Jam had a
preview for it and Nas and I took the stage that was really big for
me(http://www.three21media.com/images/05-30-08b.jpg)!
Beef Stew :What can we look forward to from Rik Cordero in the future?
Rik Look: for the feature film Inside a Change we just sent it to a couple
film festivals so that should be out real soon. You can check out previews
and everything on the site Insideachange.com. This movie will show that I
can also direct actors.
[youtube]http://www.youtube.com/watch?v=qd1D9T1koCI[/youtube]
Posted by Andy IMKING in im king | 3 Comments
26
Feb
2009
On Tuesday, I went to the taping of America's Best Dance Crew. I got a chance to go backstage and check things out behind the scenes. I didn't get as much pictures as I'd like because security would only let me use the camera in the green room. Thank me later for the Layla video. Tune in tonight on MTV at 10PM! One team really shines tonight.
Thank you Audra for taking care of us!
[vimeo]http://vimeo.com/3384244[/vimeo]